South-Africa / Süd-Afrika (2):
Kruger National Park 30/1 - 2/2/05
back to homepage / zurück zur Homepage
---
Kruger National Park: Letaba Rest Camp and Lower Sabie: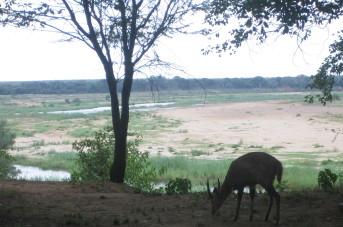 . . .........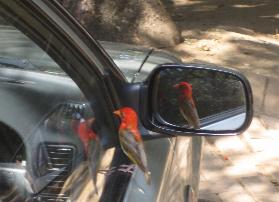 Letaba Rest Camp: the spectacular view on the River Bank from our guest house. Right: a red headed weaver that took pleasure in picking into our window -an maybe looking at himself in the mirror (?!) / Letaba Rest Camp: der atemberaubende Blick von dem Vorgarten unseres Hauses. Rechts: ein verrückter Vogel, der ständig an die Scheibe gepiekst hat und sich vielleicht gerne im Spiegel anschauete (?!).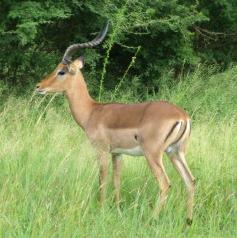 . . .........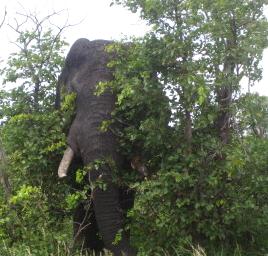 Impalas and elephants were the first animals we saw in Kruger N.P. /
Impalas und Elefanten waren die ersten Wildtiere, die wir im Kruger Nationalpark gesehen haben.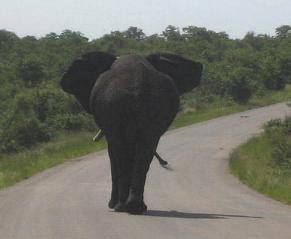 . . .........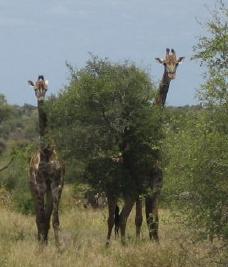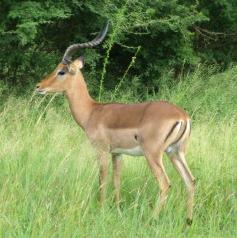 . . .........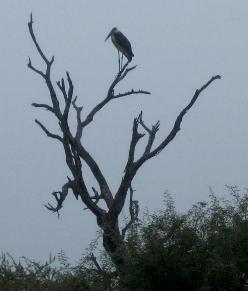 Impala and Marabou Stork / Impala und Marabu-Storch.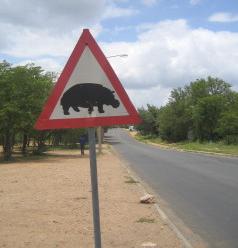 . . .........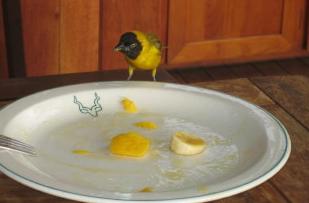 Left: Sign in Phalaborwa, a gate to Kruger National Park. Right: Masked Weaver eating from our plate at Lower Sabie Rest Camp. / Schild in Phalaborwa, in der Nähe des Eingangs zum Kruger National Park. Rechts: Dieser Vogel hat von unserem Teller gegessen, Lower Sabie Rest Camp.
back to homepage / zurück zur Homepage
to previous page / zur vorigen Seite . . . . to next page / zur nächsten Seite